Cypris Adoptions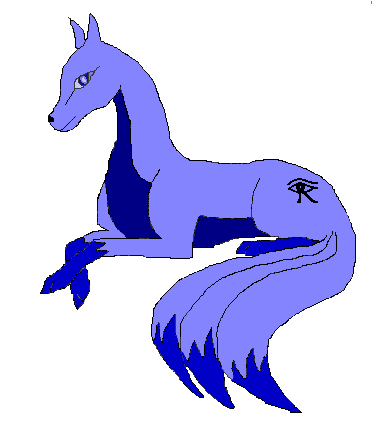 Dauhl is the first and oldest of my Cypran adopteds. She holds classic Cypran colors and keeps watch over the younger members of the cypran community here. Her marking is similar to the symbol of the Eye of Ra, the Egyptian god of the sun.

Willow Wind, the youngest of my Cypran family, strikes the same pose as her older companions. She has lighter colored eyes than Love Stone but, the same facial features. Her markings are characters, not symbols.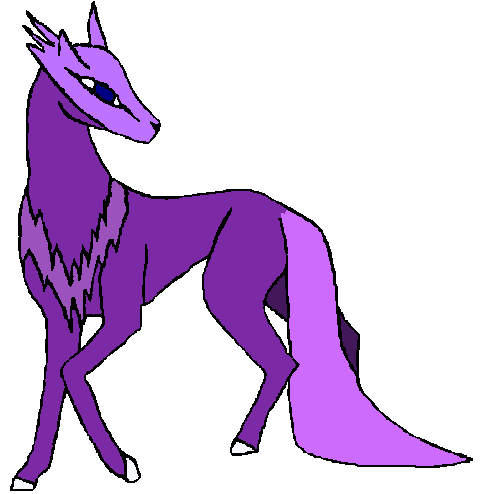 Prestynn is a Neevia, he is the only male and the only neevia I have adopted so far from Syriiu. He is magestic and purple and currently is seeking female companionship from another of his kind.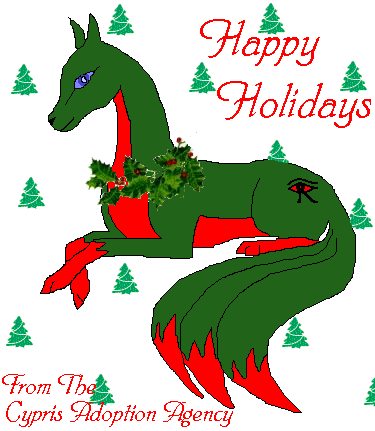 A special, holiday Christmas Cypris greeting was given to those of the CAOF (Cyberpet Agency Owner's Forum) the first December the forum was created.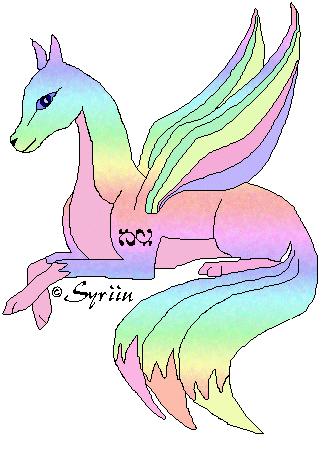 Love Stone, the winged Cypris, a gift for the CAOF. Newer Cypran begin to take on gradient color patterns upon their body with new and different symbol markings. Note also, the different eyes.