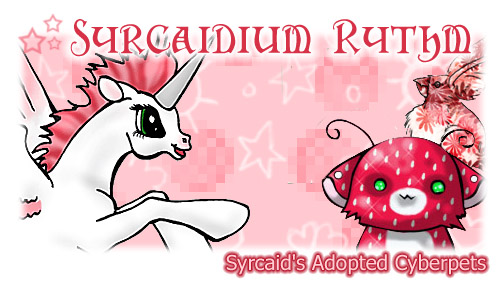 About the Pets Here
All these pets here I've adopted over the past years, since cyberpets were a new idea in some instances. If you have any questions about the pets here, you can send me a message via Gaia Online or The Crystal Palace message boards.
Support Pixel Ponies!!
If you've loved playing Tlouey's Pixel Ponies game, then please support her cause, learn more here!